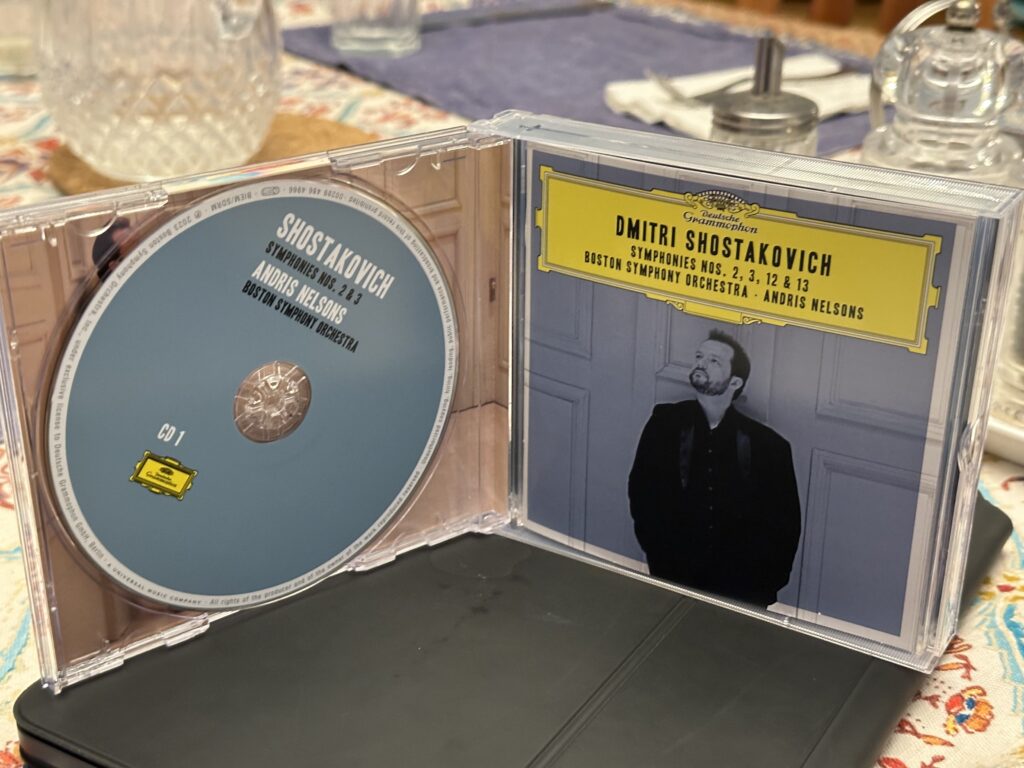 It's a little surreal having this on my dining room table. The latest in the Boston Symphony Orchestra's complete cycle of Shostakovich symphonies has arrived. And I'm on it.
Because other things were happening, I've only written a little about the work that we did over the last few years, starting before COVID, to prepare the three Shostakovich symphonies to feature chorus. Symphony No. 2 was premiered by us at Tanglewood in July 2019, and received a follow-up in Symphony Hall in November of that year, accompanied by a work for choir, percussion, and flute by Galina Grigorjeva, On Leaving. It's a tremendously moving work and one that I enjoyed more than the Shostakovich 2, if I'm honest. His early symphonies were, if we're being kind, student works that had at their heart either a deeply ironic or deeply misguided patriotic voice.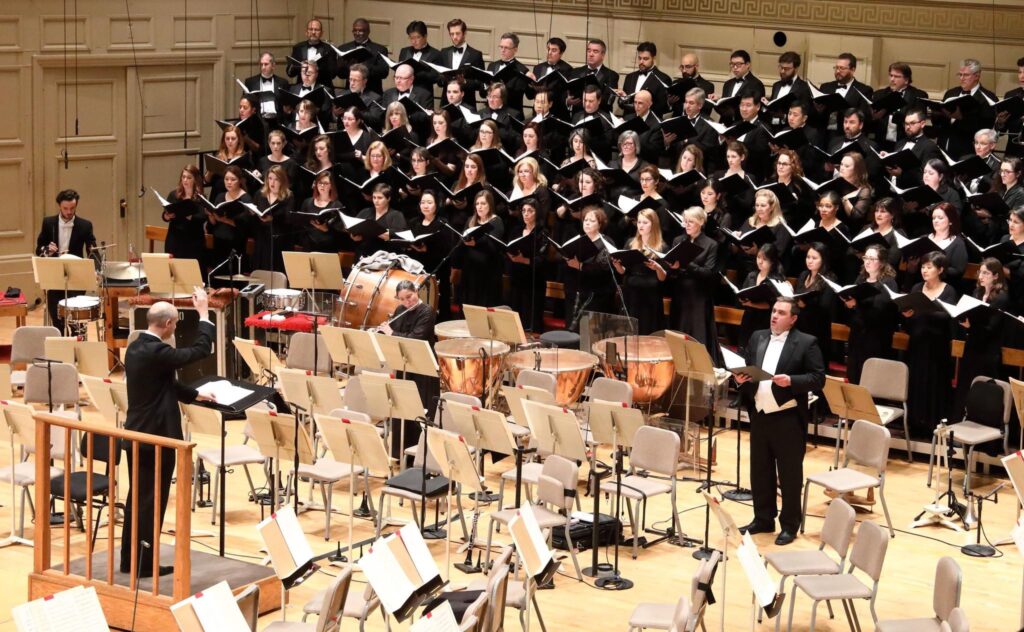 We were supposed to do Symphony No. 3 the following season, but I think we all know what happened in March 2020. So everything moved out by two years, and we finally sang it in the summer of 2022 at Tanglewood, initially under the baton of BSO assistant conductor Anna Rakitina, alongside Borodin's Polivtsian Dances. We returned to the work that fall in Symphony Hall, in an unusual program that presented the work with Bernstein's Chichester Psalms and his Serenade for violin and orchestra. Number 3 is arguably a better work, but still early, and while it doesn't feature a role for factory siren like Number 2, it still has a lot of shouted Soviet propaganda.
Shostakovich famously fell out with Stalin and ended up in a prison camp, and his compositional voice was much more cautious until the dictator's death. Then came one of his great masterworks, the Symphony No. 13 "Babi Yar." I've written a little about some of the poetry and about the overall experience of singing the work, but I'm very excited to hear it now that the disc is available.
And hey, I'm very glad to add a recording on Deutsche Grammophon to my discography!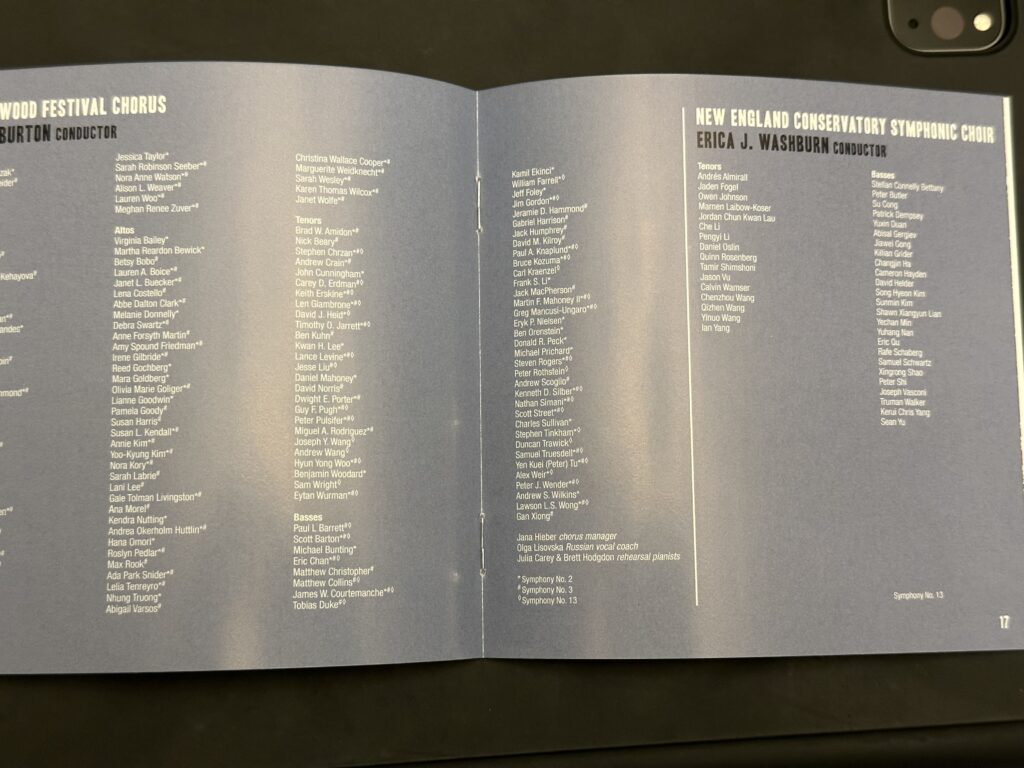 Though I should note we aren't done. We're going to sing Lady Macbeth of the Mtinsk District in the new year, so I don't get to relax my palatalized consonants just yet.