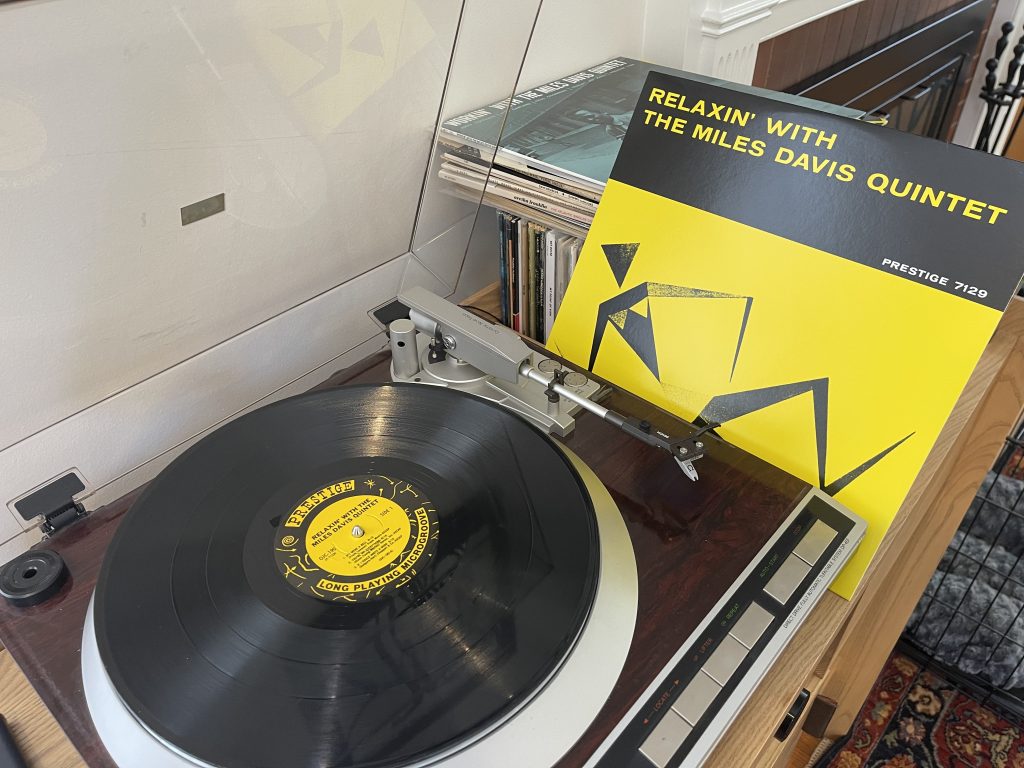 Album of the Week, February 26, 2022
As I mentioned in last week's #albumoftheweek post, we're going through Miles' early albums for Prestige Records. This week is the second of Miles' last four albums for the label, released as contractual obligations after he was signed to Columbia Records and all recorded on two dates in 1956. Relaxin' with the Miles Davis Quintet thus features the same personnel, the same ambience, and the same concept as Cookin': Miles with Red Garland, Paul Chambers, Philly Joe Jones, and John Coltrane in the studio, playing "live-in-studio" takes of their considerable repertoire of standards.
Except that Relaxin' shows a different side of the Quintet. If Cookin' showed them at their most serious ("My Funny Valentine") and hottest ("Airegin"), Relaxin' finds the band in a much more laid back mode, beginning with Miles' voice in the opening groove: "I'll start playin' and then I'll tell you what it is." "If I Were a Bell" is not a well-known jazz standard—Frank Loesser wrote it for Guys and Dolls—but the band swings into it as though it were "Dancing Cheek to Cheek." The ballad playing throughout the record is outstanding too, with Coltrane's solo on "You're My Everything" hinting at the great work he would do two years later on Lush Life and on his early Impulse! recordings.
Other material is less reflective but still swinging, with "I Could Write a Book" and Sonny Rollins' "Oleo" finding the horn players burning over the great rhythm section. On that note, I've often thought that Garland, Jones and Chambers could make anyone sound good, but it's interesting to hear them shift their styles in "I Could Write a Book" to reflect the differences between Miles' cool, muted playing and Trane's more aggressive approach. This is particularly evident in Philly Joe Jones' drumming, which shifts from a quieter tone to a more propulsive, explosive style under Trane's solo.
Of note, too, is that this record features two heavily bebop-influenced tunes, with both "Oleo" and Dizzy Gillespie's "Woody'n You" showing the influence that Miles took from his time working with Charlie Parker. All in all, another solid Prestige session for the quintet. Most of the material for the record comes from the October 1956 sessions, coming just a month after the last sessions for Round About Midnight but sounding remarkably consistent with the sound the quintet shows on the May 1956 sessions, here represented by "It Could Happen to You" and "Woody'n You."
All in all, Relaxin' is a great document of this great quintet, and fun to listen to. (And to look at, too: Miles may have reserved his original compositions for his Columbia recordings, but the covers for this album and last week's are absolute works of art.)