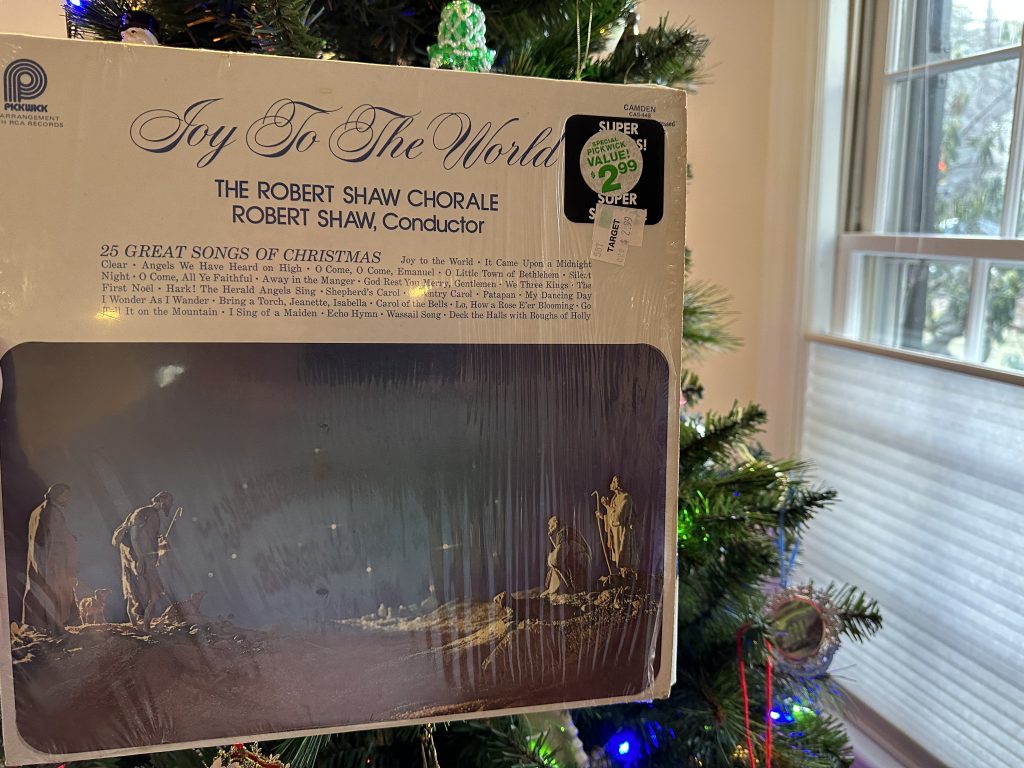 Album of the Week, December 24, 2022
Last time we wrote about the Album of the Week, a little more than a week ago (so sue me!), we wrote about Fred Waring and the Pennsylvanians. There's more than an indirect connection to this week's Album of the Week from that recording; as I noted then, Waring gave Robert Shaw his first job, asking the newly minted graduate of Pomona College to assemble and train a glee club for him.
That was the first of a series of groups led by the young, charismatic musician, culminating in the 1990s in the Robert Shaw Festival Chorus, an invitational choir that assembled each summer for workshops with Shaw in France (and in which many choral musicians in my life, including John Liepold, Bruce Tammen, and Christine Goerke participated). But probably the best known of Shaw's groups was the Robert Shaw Chorale, the artists behind today's recording.
Shaw became legendary for his ability to take ordinary—especially amateur— musicians and get extraordinary performances from them. I recall him telling the Cathedral Choral Society when we sang under his direction, either in 1995 or 1999, that "choral music is like sex. Both are far too important to be left solely to professionals." He meant that it was important to perform with skill but maybe more important to perform with sheer love of music.
That sheer love of music comes through in this recording. There aren't elaborate arrangements or unusual repertoire on the album. Most of the tracks consist of a few verses of familiar hymns or carols; there are 25 different carols in just over 33 minutes represented here. And, while I don't often commend albums for just listening, this is one that I wholeheartedly recommend putting on and just listening. Enjoy…
Side one, part 1:
Side 1, Part 2:
Side 2, Part 1:
Side 2, Part 2: