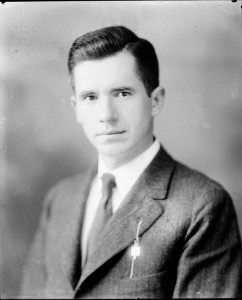 This weekend as a bunch of Tanglewood Festival Chorus members and I recouped our strength after the July 4 concert, we got to talking. One of the women was a Wellesley College alum from the mid-1980s who, upon learning that my friend and I were both from UVA, said, "I remember UVA, especially the Glee Club. The men were almost as nice as the cadets who would come sometimes, only they didn't feel compelled to offer an arm to the women they found walking about campus." She proceeded to say some highly complimentary things to the men of the Glee Club; they must have made quite an impression, over 25 years ago. The encounter gave me the motivation to dig into the Virginia Glee Club Wiki with renewed energy over the weekend.
The outcome: I added a bunch of new ways to look at the information on the Glee Club wiki. First, a milestone: we now have season pages for 70 years of Glee Club history; that's half the Glee Club's chronological age and more than half of the active seasons of the group's history (given the hiatuses in the early part of the century). After last week's president search, we now have pages for 49 Glee Club presidents, as well. (Next horizon there: the 1980s.)
I've also added some categorization to the wiki. You can browse the history by chronology, with sub-categories for every decade. There's also a category (as yet incomplete) for Glee Club members who were Lawn residents, with a special focus on 5 West Lawn. You can also browse the available photographs (still working on clarifying the names of some of these).
And in the middle of all this organization, there's still room for discovery. Today I found, in the Holsinger archive at the UVA library, a photograph of Malcolm W. Gannaway (see above), famous for serving as president in two discontinuous years and for providing the student leadership necessary to get the dormant Club up and running again in the Hall-Quest years. I would never have found him without the research already in the wiki, as his Glee Club affiliation is not mentioned in the archives. My hope is that as we continue to build out the records that have been begun in the wiki, we can continue to deepen our understanding of this group that affects lives so deeply.