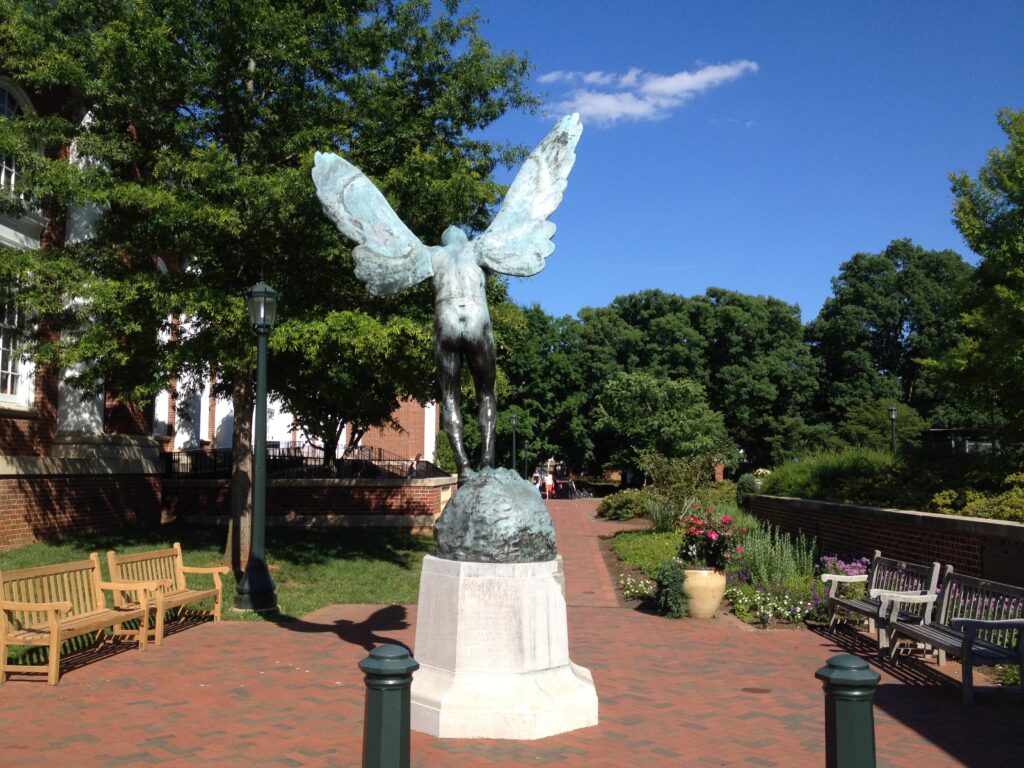 Cavalier Daily: Board of Visitors to vote on renaming Alderman Library, undergraduate tuition increases. Renaming the soon-to-be-rebuilt Alderman Library after Edgar Shannon has a number of benefits, starting with signaling that Alderman's white supremacist and eugenicist views no longer are acceptable at the University. That Shannon oversaw a substantial expansion of the racial integration underway when he became the University's fourth president AND ushered in undergraduate coeducation is kind of the icing on the cake.
For context: Alderman is widely known to have held white supremacist views. He has been quoted as saying, "It is settled, I believe, that this white man who has shown himself so full of courage and force, shall rule in the South, because he is fittest to rule." He appointed white supremacist professors and spoke at the unveiling of the infamous statue of Robert E. Lee.
The article linked above names a few eugenicists associated with the University of Virginia in the early 20th century. Another was John Powell, composer, pianist, and eugenicist, who co-founded the Anglo-Saxon Clubs of America. That organization sponsored the Virginia Racial Integrity Act of 1924, which was eventually overturned in the decision of Loving vs. Virginia. Powell was named an honorary member of the Virginia Glee Club in 1935.
Sixteen years after Powell was named an honorary member, Edwin S. Williams became the Virginia Glee Club's first African-American member. Four years later, he was refused service at a truck stop on the way back from a performance with Club at the National Gallery of Art. Glee Club conductor Donald Loach complained to Edgar Shannon, who had Paul Saunier investigate. Saunier, who had been instrumental in convincing businesses on the Corner to de-segregate or risk losing UVA custom, was able to accomplish the same feat with the truck stops along Route 29.
Acknowledging the painful parts of our history—as a University, as America—means that we also get to acknowledge the parts we get right. Nothing is perfect, but when we take action to correct past injustices, we help to bend the arc of the universe just a small bit.