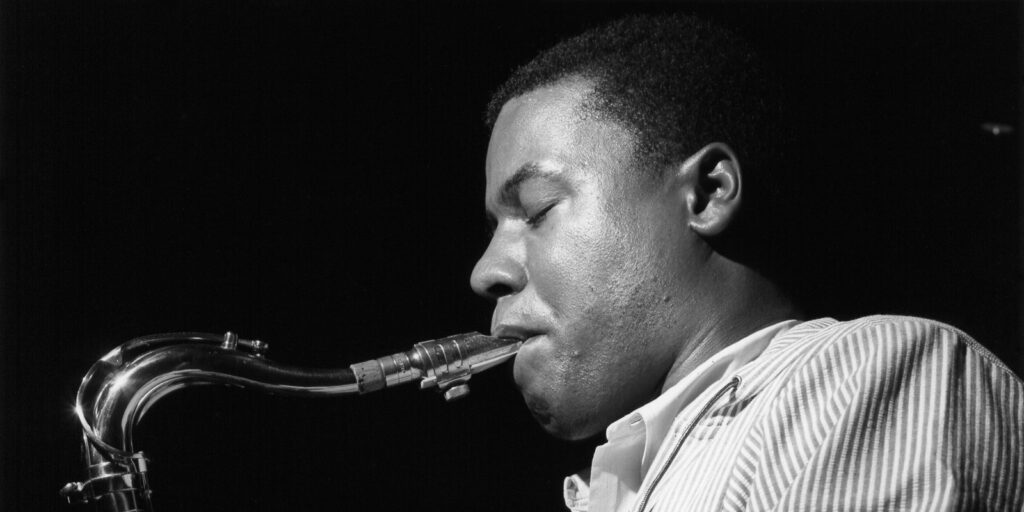 When Wayne Shorter died on March 2, 2023, it was like the closing of a book that you knew was going to run out of pages soon, but hoped it never would. Shorter had retired from performance in 2018 due to worsening health, but was still composing and releasing new music up until last summer.
Having already put together an Exfiltration Radio episode of Shorter's music, I debated doing another—I could easily do twelve or thirteen episodes of his works. But I decided to dedicate this episode to his music by highlighting performances of his compositions by others. Most of the recordings here come from the last few years, but there are two from the 1990s and one contemporaneous with Wayne's most productive period as a composer in the 1960s—albeit with a very different approach.
I considered doing the entire album with covers and performances of "Footprints," the Shorter classic that was dramatically reimagined by the Miles Davis Quintet on Miles Smiles. In the end I settled for two very different approaches to the standard, starting with Herbie Mann's 1968 version. Recorded with an unusually star-studded group—Sonny Sharrock on guitar, Roy Ayers on vibes, and a very young Miroslav Vitouš on bass, with drummer Bruno Carr—the recording will surprise those who primarily associate Mann with his notorious early 1970s record Push Push.
David Ashkenazy's "Chief Crazy Horse" is a 2008 performance compiled on a 2021 tribute album on Posi-Tone Records. Drummer Ashkenazy leads a quartet with Matt Otto on tenor sax, Steve Cotter on guitar, and Roger Shew on drums, playing a version of the closing song from Adam's Apple that manages to be at once familiar and new, thanks largely to Cotter's sterling guitar work.
One of my favorite large-band renditions of Shorter's work, David Weiss's "Fall" comes from a live tribute to Wayne recorded in 2013 with a group that includes Ravi Coltrane on tenor, Joe Fiedler on trombone, and the great Geri Allen on piano. While the arrangement undoes the innovation of the original Miles recording, in which the horns repeat the theme while the rhythm section improvises underneath, the performance is not to be missed, especially for Weiss's trumpet solo.
More "Footprints" follow, this time in a duo recording by Dave Liebman and Willy Rodriguez from the 2020 compilation album 2020. The album is credited to Palladium, an effort by Shorter's social media rep Jesse Markowitz to get his music better known. The performances here run from more traditional to more avant-garde and this one is firmly on the latter side of the spectrum, with Liebman's soprano sax and Rodriguez's drums moving things along briskly.
Walter Smith III is having something of a moment, coming off several collaboration albums with Matthew Stevens as In Common, guesting with Connie Han on several of her excellent recent albums, and about to release his Blue Note debut. The performance of "Adam's Apple" here from his 2018 release Twio foreshadows much of that greatness, including his impeccable taste in sidemen. I'm not sure how the studio didn't explode with the fury of Eric Harland's drums on this number, and Harish Ragavan's bass is nothing to sneeze at either.
The vocalist Clare Foster recorded an entire album of vocal adaptations of Shorter's work at the beginning of her career, in 1993. While some of the lyrics are flights of fancy only tangentially connected to the work, her "Iris" precisely captures the mood of Shorter's ballad. This track is followed by the other 1990s performance on the mix, the great Kenny Kirkland's take on Shorter's "Ana Maria" from his sole outing as a leader before his untimely death in 1998.
We close with another performance from Shorter Moments, a 2009 performance of Wayne's phenomenal "Infant Eyes" by Wayne Escoffery on tenor sax with Avi Rothbard on guitar. While Shorter did not only write ballads, there was arguably no one in the second half of the 20th century who was better at writing ballads, and this recording makes a persuasive case in favor of that argument.
Full track listing and link for playback are below. Enjoy!
Footprints

–

Herbie Mann

(

Windows Opened

)

Chief Crazy Horse

–

David Ashkenazy

(

Shorter Moments – Exploring the World of Wayne

)

Fall (Live)

–

David Weiss

(

Endangered Species: The Music of Wayne Shorter (Live at Dizzy's Club Coca-Cola)

)

Footprints

–

David Liebman & Willy Rodriguez

(

2020

)

Adam's Apple (feat. Eric Harland & Harish Ragavan)

–

Walter Smith III

(

Twio

)

Iris

–

Clare Foster

(

Clare Foster sings Wayne Shorter

)

Ana Maria

–

Kenny Kirkland

(

Kenny Kirkland

)

Infant Eyes

–

Wayne Escoffery

(

Shorter Moments – Exploring the World of Wayne

)
Do not attempt to adjust your radio; there is nothing wrong.