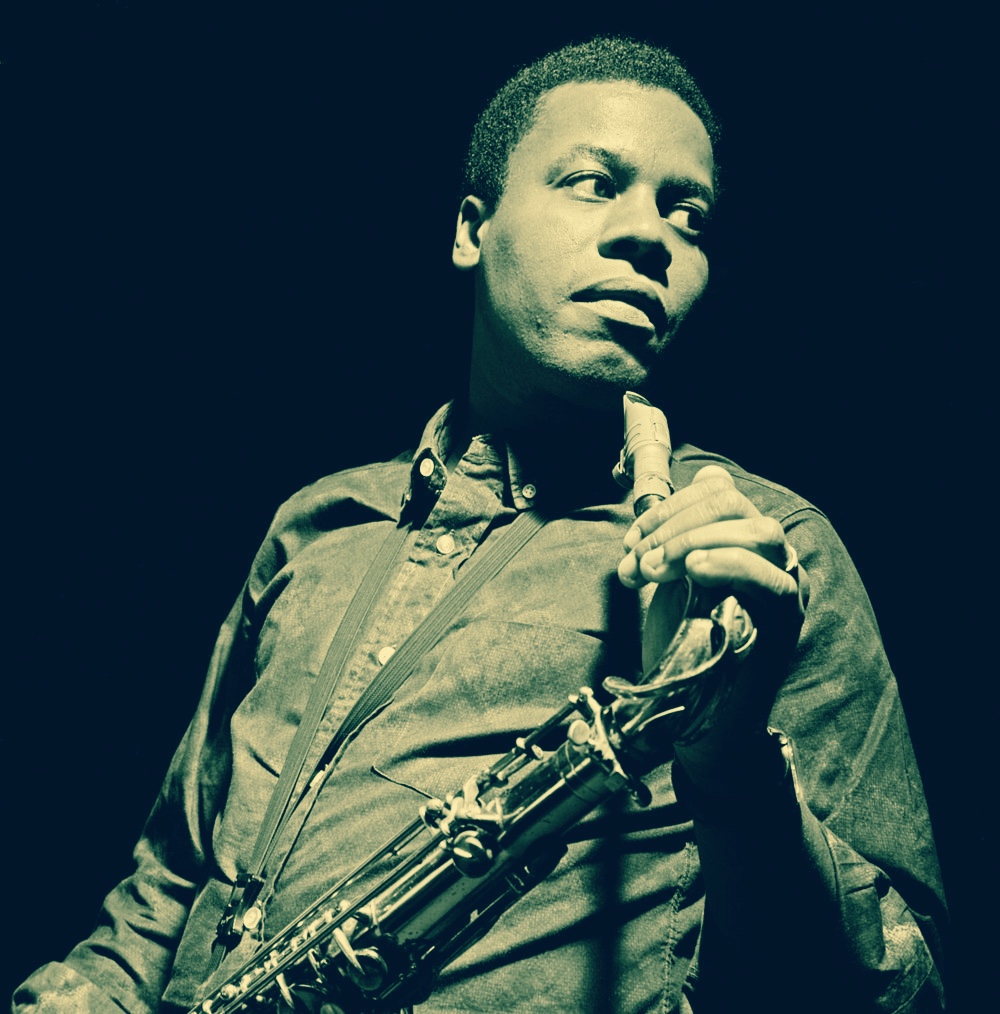 I've been going down a rabbit hole in my listening lately, as I grow increasingly conscious that great artists live among us… but perhaps not for too much longer. One I'm thinking about right now is the great saxophonist and composer Wayne Shorter.
I started listening to Shorter over 30 years ago, thanks to a CD copy of The Best of Wayne Shorter: The Blue Note Years that I found in Plan 9. Like all single-disc anthologies (and like this mix!), it's a sparse summary of an astonishing period of creativity and excellent performances. But it hooked me… especially the opening track, the title from Shorter's sixth album, which manages to be both relaxed and full of tension at the same time thanks to his unshowy use of modal scales.
I think I heard this album before I came across the Second Great Quintet recordings he did with Miles, which included many of Shorter's compositions (especially the great "Footprints," heard here) in very different arrangements. Miles's version of "Footprints," on Miles Smiles, ups the anxiety in the modal scale through tempo and urgency, especially in Tony Williams' polyrhythmic drumming. I also looked backwards in time, finding some of the great recordings that he did with Art Blakey and the Jazz Messengers (and recently uncovering some of the sideman work he did for some of his colleagues, including Lee Morgan here).
Thanks to early-90s bias against fusion (which, in fairness, had fallen pretty low by the late 1980s), it took me years to discover Weather Report, particularly the first album, and I only recently began to listen to some of Shorter's mid-1970s output, which featured a more accessible side of the great composer on songs like "Ana Maria." And his late-period works with Danilo Perez, John Pattituci and Brian Blade continue to blow my head off with the genius of the collective improvisation, even as they document Shorter's declining physical stamina. (He retired from performance in 2019 due to mounting health issues.)
Like that first Blue Note compilation, this sixty minute set is necessarily scanty, but hopefully will convince you to seek out more of Shorter's work as well—and to utter a silent word of thanks that we walk the earth at the same time he does.
Enjoy…
Speak No Evil

–

Wayne Shorter

(

Speak No Evil

)

Ping Pong (No. 1)

–

Art Blakey and the Jazz Messengers

(

Complete Studio Recordings (with Lee Morgan, Wayne Shorter…)

)

Edda

–

Lee Morgan

(

The Rumproller

)

Yes or No

–

Wayne Shorter

(

JuJu

)

Footprints

–

Miles Davis Quintet

(

Miles Smiles

)

Tears

–

Weather Report

(

Weather Report

)

Ana Maria

–

Wayne Shorter

(

Native Dancer

)

Aung San Suu Kyi

–

Wayne Shorter and Herbie Hancock

(

1+1

)

Adventures Aboard The Golden Mean (live)

–

Wayne Shorter Quartet

(

Emanon

)

Pinocchio

–

Herbie Hancock Quintet

(

A Tribute To Miles

)