It's been almost a year since my last "best of" list, so it must be time for another one. Amidst the death spiral of the big music companies, there were a lot of good albums this year, so as before this includes more than a "top 10":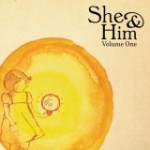 She & Him, Volume One. Okay, so it's Zooey Deschanel. But it's also M. Ward. And the two of them together make some pretty beautiful music. The cover of the Beatles' "Should've Known Better" is one of the nicer surprises on the album, but some of the originals ("Sentimental Heart") in particular are quite good, and if Zooey's singing voice is occasionally a little mawkish, her self-harmonies on a few of the tracks are worth the price of admission.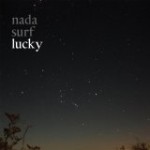 Nada Surf, Lucky. It wouldn't be a top ten list from me without a Nada Surf album. This one doesn't reach the heights of The Weight is a Gift or Let Go, but there are gems nonetheless, like the bizarre polka of "Ice on the Wing" and the yearning pull of "Beautiful Beat" and "Are You Lightning?"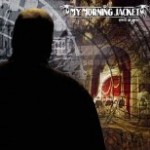 My Morning Jacket, Evil Urges. There aren't enough good Southern fried jam bands led by falsetto vocalists with undeniable funk tendencies in the world, and this is the best of them. I love the two-parter "Touch Me I'm Going to Scream" for the name and the music, and "Highly Suspicious" and "I'm Amazed" combine to ensure that the band will never be mistaken only for a bunch of left-wing Skynyrd impressionists.

Okkervil River, The Stand Ins. This band earns their presence on this list both for this album and their previous, The Stage Names, which I just discovered this year. Hat tip to my college classmate Darius Van Arman of Jagjaguwar for signing these guys.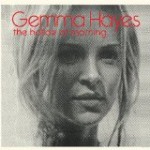 Gemma Hayes, Hollow of Morning. A welcome return to the US market by the big-voiced wistful Irish vocalist. Her second album was never released stateside–I have yet to hear it–but her first, Night on My Side, was one of my favorites a few years ago. The new album takes the voice to some familiar places but also some quieter ones; Hayes seems both stronger and more fragile after a rough few years, and it makes for gripping listening.

Bon Iver, For Emma, Forever Ago. Hard to avoid this album this year, even if you're consciously trying to listen to fewer angsty indie rock boy music. This album avoids being only angsty indie rock boy music by dint of its rough isolation and its complete bitter sincerity–a bracingly honest musical statement that can't be listened to in a noisy room.

David Byrne/Brian Eno, Everything That Happens Will Happen Today. It sure isn't My Life in the Bush of Ghosts II, and it didn't have to be. There are some really brilliant songs on the album, David Byrne is in fine voice, and Brian Eno's musical textures are as squelchy/crunchy/sweeping as ever. So what if Byrne doesn't touch his guitar nearly enough and Eno's beats are as white as ever? Well, actually fixing those two things would have made the album a lot better, but it's still good enough to be on this list.

Elvis Costello and the Imposters, Momofuku. Put Elvis Costello into a room with a solid bunch of musicians and turn on the mikes and this is what you get–a searingly raucous set of new tunes that tear the status quo a new hole and rock their way into your jeans.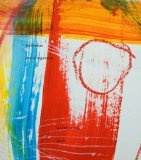 The Fireman, Electric Arguments. WTF is Paul McCartney doing on this list? Showing the youngsters how it's done, mostly–some soaring electric moments, some amazing (but not saccharine) ballads, and a healthy dollop of experimentation. Much nicer than his Starbucks release from last year.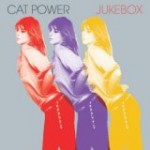 Cat Power, Jukebox. If Chan Marshall keeps releasing records like this, she'll make a strong case that she's this generation's leading interpreter of popular song–an unlikely successor to the likes of Ella Fitzgerald or even Dusty Springfield, but a strong contender nonetheless. As in Springfield's case, the backing band doesn't hurt either. Nice slice of Memphis-ized greater and lesser known songs.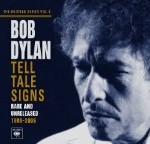 Bob Dylan, Tell Tale Signs. I've said it before and I'll say it again: many artists would kill for songs as strong as the stuff Dylan throws away. Tell Tale Signs is effectively a direct sequel to the first three Bootleg volumes, which covered the period up through the mid-80s, and while it mines leftovers from a far smaller proportion of his sessions (Oh Mercy, Under the Red Sky, World Gone Wrong, Time Out of Mind, Love and Theft, and Modern Times), the result is a compelling set of tracks that prove Dylan's continued vitality.

Beck, Modern Guilt. After a lightweight party album (Guero) and a disposable "serious" album (The Information), I was skeptical about the new recording, and bringing Danger Mouse to the party felt like a desperate grab for relevance by an artist several albums past his peak. Well, I was wrong–Danger Mouse was an inspired addition to the party (though the one non-DM track, "Chemtrails," is one of the best on the album), and the album is tighter than anything Beck's done in years. It hits you in the dance bone and gets out of there in 30 minutes. What more could you ask for?

Radiohead, In Rainbows. The album so nice they released it twice–digitally and physically–and so wonderful that they earned a place on my best list two years in a row. This year's release of the live recordings of the material on the "Scotch Mist" video podcast gave me renewed appreciation for the soundcraft behind the sonic textures.

Shannon Worrell, The Honey Guide. I've written about the album at length, so I'll just say that (a) there's a reason that it's been in my sidebar for months and (b) "If I Can Make You Cry" may be one of the strongest individual songs of the year. Shannon, when are you going to come up to Boston?

Vampire Weekend, Vampire Weekend. A candidate for fun party-music album of the year, this album features a bunch of white kids playing Afropop music and totally pulling it off. That their lyrics are about trust-fund kids from the Cape is a precious conceit, but the songs are fabulous nonetheless.
You can also see the list at Lists of Bests.