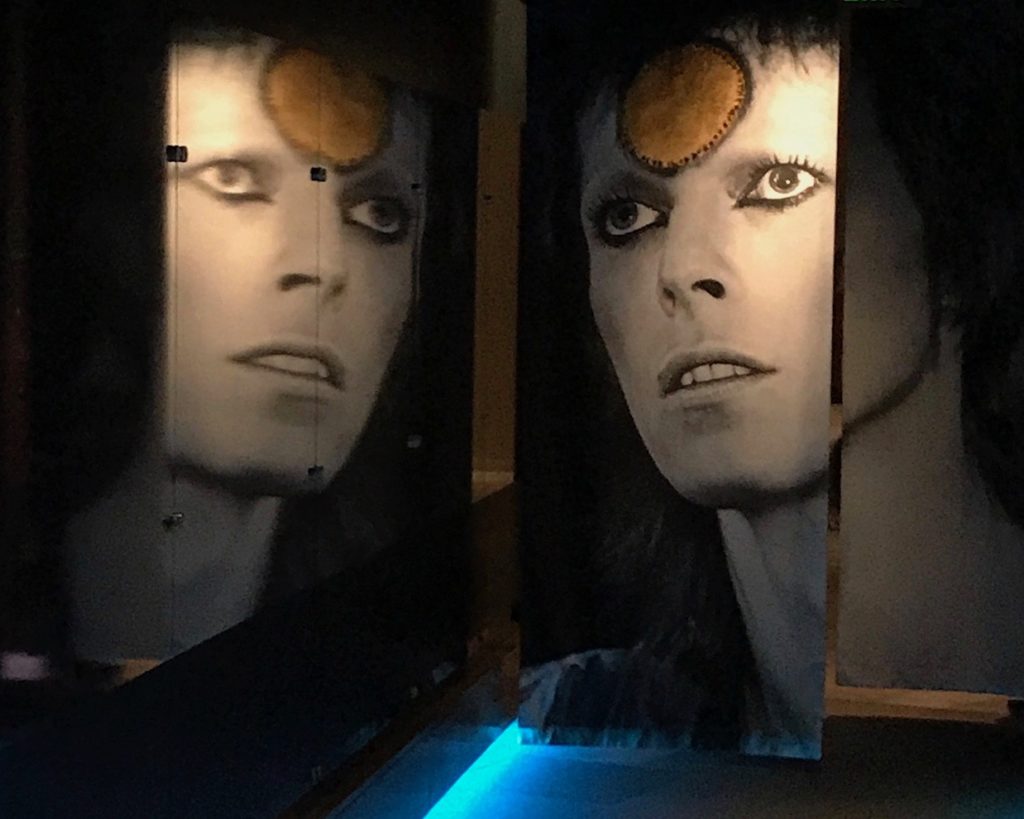 I couldn't let my visit to Seattle end without revisiting a few familiar haunts, and I'm glad I did. While the name of the Museum of Pop Culture is new to me, the facility isn't—it's the new name of the Experience Music Project, now incorporating the Science Fiction Museum and Hall of Fame as well.
And the exhibits were spectacular. Who knew I needed to hear slightly abstract mixes of early 1970s Bowie while looking at Mick Rock's spectacular photos of him (above) and watching video loops of him on rebuilt vintage televisions? Or to see early production sketches for the Muppets alongside the actual puppets themselves?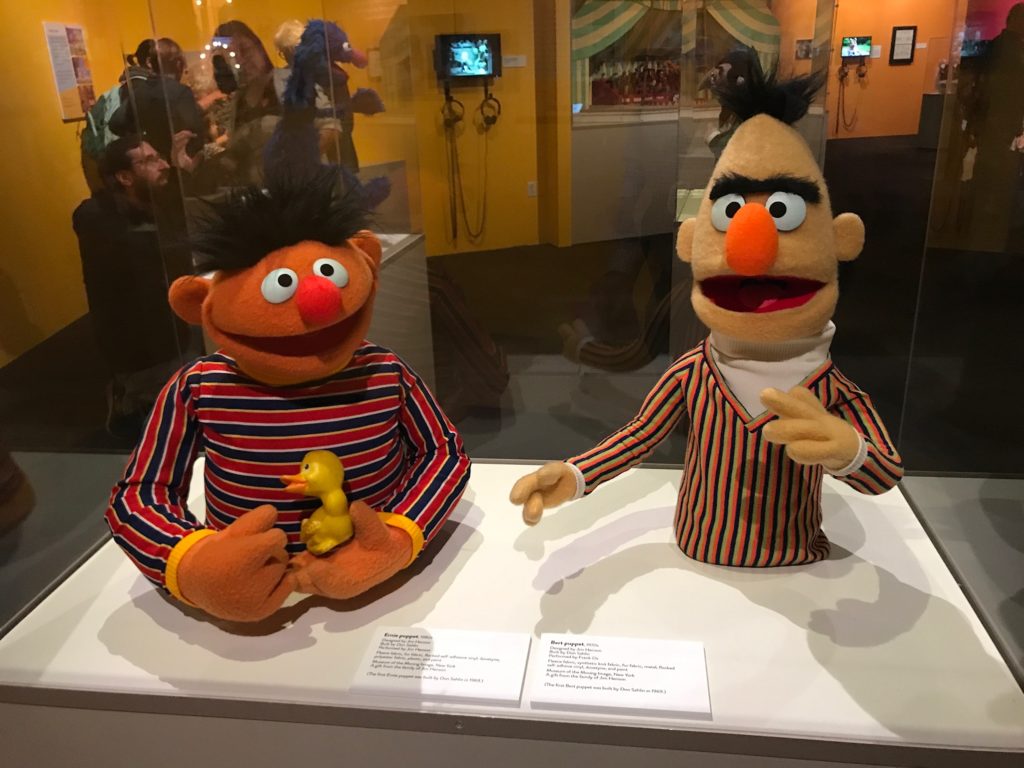 Or, better yet, the starring Gelflings and urRu (one hesitates to call them Muppets) from The Dark Crystal?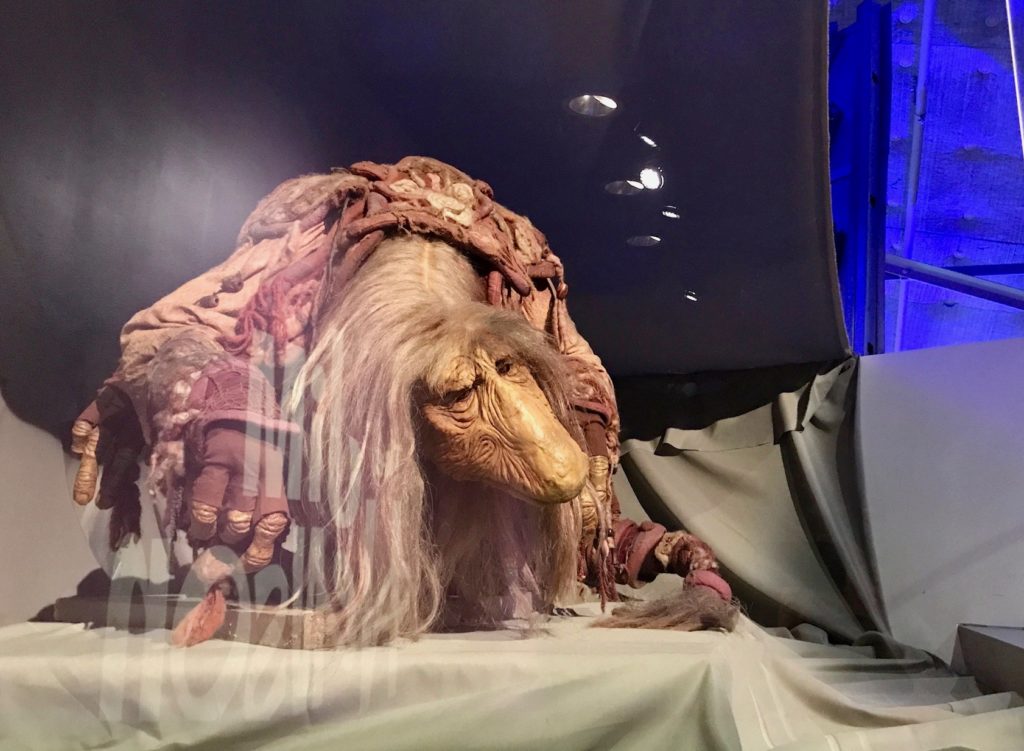 Then there was the Star Trek and science fiction stuff, which could take a post of its own. It was a spectacular visit.