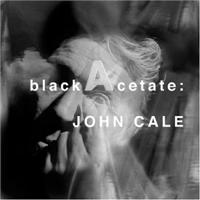 John Cale is one of a handful of lesser known legends in music today. A founding member of the Velvet Underground, then a year later forced out of the group as the first professional victim of Lou Reed's prodigious temper, he went on to a career as a producer (Nico, the Stooges, the Modern Lovers, Patti Smith's Horses, Jennifer Warnes, Squeeze, the Happy Mondays, Jesus Lizard, the Mediæval Bæbes' Undredtide) and guest musician (with appearances on albums by Nick Drake, Brian Eno, Gordon Gano, the Replacements, Super Furry Animals), as well as a prolific solo career (23 full length albums since 1970, plus 17 released and 15 unreleased movie soundtracks). The most consistent thing about Cale's work is its unpredictability; as you might guess by looking at his producer or guest credits, his musical tastes span a wide range of genres, with the result that picking up a new John Cale record can be a little like rolling the dice. 1996's Walking on Locusts was largely straight-ahead country-inflected pop with a few weird exceptions like "Crazy Egypt," but 2003's HoboSapiens is all over the map with its sounds and influences and reflects Cale's fascination with ProTools.
All of which is to say that when I put Cale's latest record blackAcetate into my CD player and then had to doublecheck to be sure that I wasn't listening to Big Star, I wasn't surprised. The lead-off track, "Outta the Bag," features Cale's rarely-heard falsetto over chugging horns and rhythm section, and sounds as though Cale spent a lot of time in Memphis during the session. "In a Flood" is a slowly smoldering evocation of the late summer Mississippi that sounds as if the early Cowboy Junkies were in the next studio. And "Gravel Drive" is a balladic evocation of domestic loss that is majestic in its sweep. The arrangements on most of the songs are a lot more organic than on the cut-and-paste HoboSapiens: there's even some Prince-inflected funk on "Hush." The common thread stitching the album together is Cale's magnificent Welsh voice.
Not everything works on the album; "Sold-Motel" is a fairly uninspired rocker. "Woman" plays a rhythmic albeit tuneless verse over thin drum loops against a guitar-driven chorus with no real unity between the two parts. "Wasteland" is a frustrating ambient inflected tune that has some promising moments in the arrangement but doesn't earn the grand climax it builds to at the end. But these are minor quibbles compared to the quality of the other tracks. On balance blackAcetate is a worthy addition to the Cale discography, an album that takes risks that more often than not pay off in spades.
Also posted at BlogCritics.