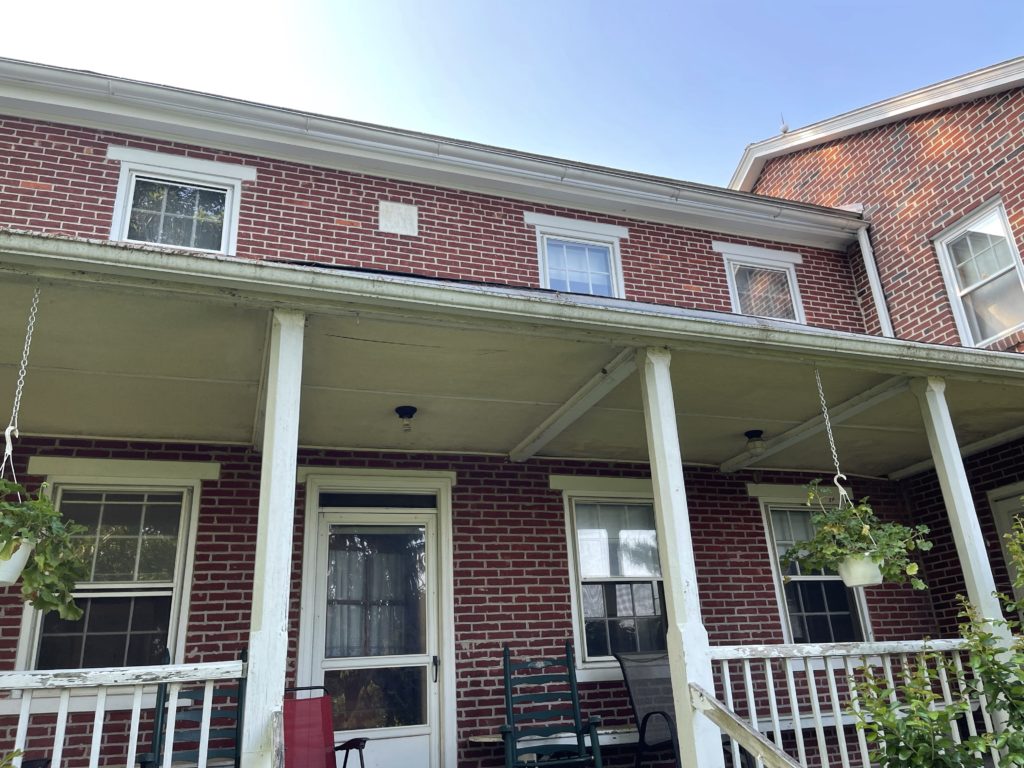 After almost fifteen months of enforced home time, I've been traveling and visiting family for the last few days. The occasion: my parents' fiftieth wedding anniversary, which fell on the same day as my cousin's son's high school graduation. I wasn't able to make the graduation ceremony due to flight times but have been accompanying (and chauffeuring) my parents to visits with our Lancaster County family for the past few days.
Our home base has been the Brackbill farm near Kinzers. My earliest memories here are the annual family picnics along the Pequea Creek, which borders the property. More recently, the availability of one of the three apartments in the 1857 farmhouse for visiting family has made it a logical place to stay for funerals and visits.
The house sits on a working farm, which while not as active as when I was a boy (the herd of cattle that feature prominently in my childhood memories no longer graze the field behind the barn), still produces organic vegetables and flowers for the family CSA.
We hit the road today, as I drive my folks home to the hills around Asheville, North Carolina … and probably through a bunch of rainstorms. Should be fun.