I wrote two posts from 2018 on finding a copy of part of the premiere recording of Randall Thompson's The Testament of Freedom (part 1, part 2). Recorded at its initial performance on April 13, 1943 in Old Cabell Hall at the University of Virginia by the Virginia Glee Club and rebroadcast over the Columbia Broadcasting System, the recording of the work is significant for all sorts of reasons—the commemoration of Thomas Jefferson's 200th birthday, the premiere of one of Randall Thompson's most significant works, the occasion of greatest music-historical significance that the Glee Club was ever involved with, the connection to World War II.
Over the past few months I've gotten a few questions in the comments that I thought I'd answer here.
Can you supply label scans of these discs?
I didn't originally take photos of the labels, but here they are.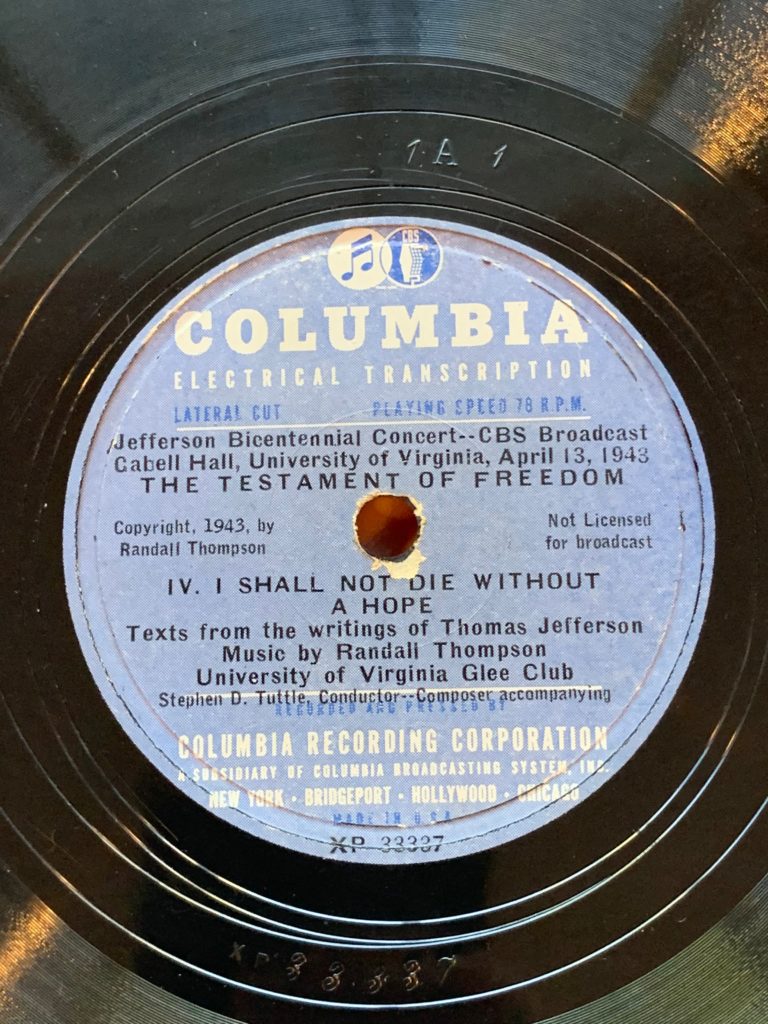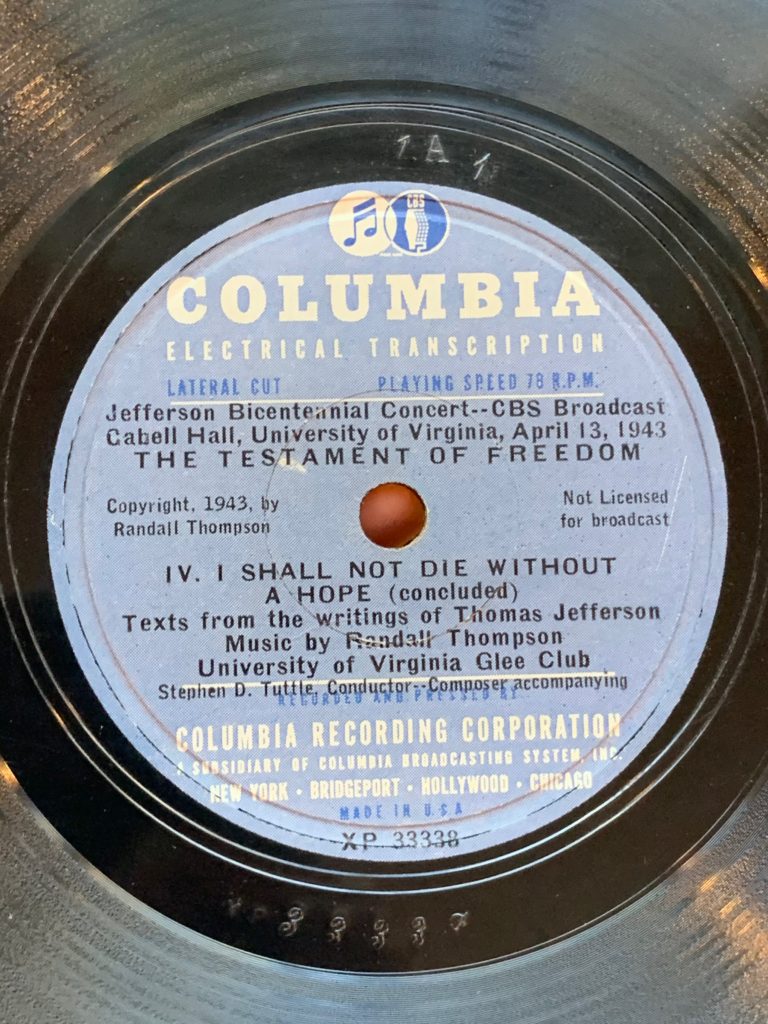 I am a music researcher into Columbia Electrical Trancription 16″ record pressing that feature matrix numbers. Alas, this is not one of those. The record I received was a 12″ 78RPM record that featured just the last movement. Apparently there was, at one point, a multi-record album of which this was just the last piece.
Would I be willing to digitize the entire performance? I would, if I had it. As it turns out, as noted in the original post, the record I have is just the last movement, and judging from the College Topics article it was part of a set. I suspect the only place that has a full set of all the discs of the original recording is the University of Virginia Library. That said, they have already digitized it and could probably arrange access.