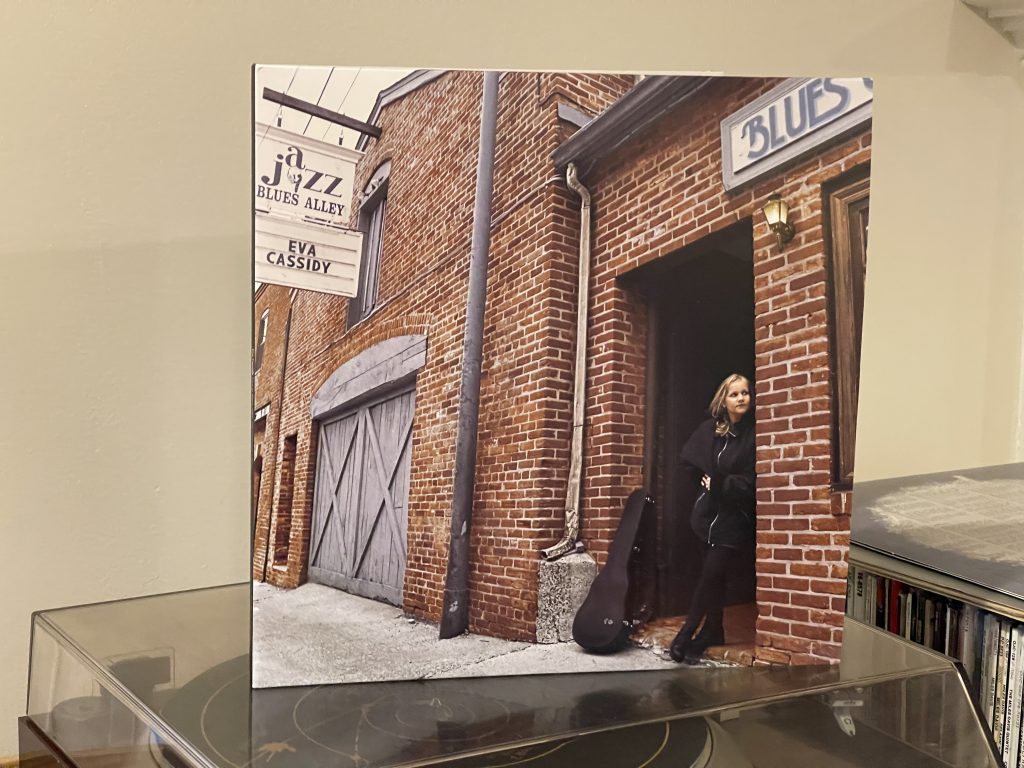 Album of the Week, January 29, 2022
It was the day after she died that I first heard of her.
I was listening to a jazz radio show on a Sunday morning in November 1996, probably driving back from church in McLean, Virginia, and I heard the announcers talking about a local performer who had passed away the previous day. They talked about her voice and how incredible it was to hear it coming from a small blond girl. They talked a lot, and I had to get out of the car before they actually played any of her music. But it made me want to seek her recordings out.
At that time there were two recordings available: an album of R&B duets recorded with the Godfather of Go-Go, Chuck Brown, and her only solo album, a recording called Live at Blues Alley. I opted to pick up the latter. And was blown away. Cassidy's voice was pure but it was also passionate, vital, and utterly unforgettable. And she brought vulnerability with her to the stage; you could hear it in her voice as she introduced her cover of Buffy St. Marie's "Tall Trees in Georgia." What she did to Sting's "Fields of Gold" helped me to understand the impact an interpreter could have on a song. And her bravura performance on "Cheek to Cheek," the album's opener, was alternately jaw-dropping, moving, saucy, and brilliant as her voice pivoted from high belting to subdued precision within the same chorus.
Needless to say, I was hooked. And disappointed; I had found an amazing talent and she was gone. After the Chuck Brown duets, there wasn't anything else to discover.
Except, of course, there was. In 2000, when I was in grad school, I found Eva by Heart. Then the Songbird compilation, which would be the one that would vault her to posthumous fame. I think her official discography lists six studio albums and three live; not bad for someone who died at the age of 33.
Anyway, I'm writing about her today because the New York Times flagged the 25th anniversary double-vinyl reissue of Live at Blues Alley as one of their best recordings of 2021, and I had to pick it up. And it sounds better than ever, after all these years. Heaven… I'm in heaven.
Bonus video: there is actual footage of one of those two nights at Blues Alley, which appears to include songs from the eventual album release with others that wouldn't see release until Nightbird, a few years later. You can really get the full impact of her performance here. Enjoy!
Bonus bonus: documentary on the Blues Alley performance and how it came about, with interviews with the surviving band members.
Footnote: I had forgotten I had written about this, some eighteen years ago, but thanks to her rediscovery in the UK, Eva was the #5 top selling musical artist on Amazon in their first ten years of business, beating out the likes of Frank Sinatra, Bob Dylan, and others.