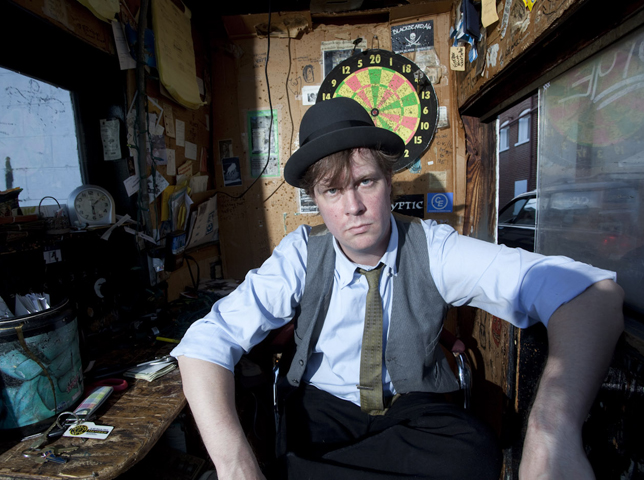 This week, the documentary The Parking Lot Movie hit the iTunes store for download or rent. A movie about the Corner Parking Lot in Charlottesville and the philospher-kings who work there, it features an appearance by Our Very Own D.R. Tyler Magill (that's him above), with music by another friend, Sam Retzer.
I have rarely laughed so hard when listening to a soundtrack as I did when the first cut came on, Rikka Rikka's "Life in a Nutshell." To paraphrase does it no justice; you simply have to hear it.
There's also a set of outtakes on YouTube: check this one that Tyler leads off:

I am going to have to start a whole new Glee Club history chapter about this thing; both Sam and Tyler sang with me, back in the day.