After London, we embarked on a ten-day trip to Italy to celebrate Lisa's graduation last summer from Maryland with her MBA and MS, and my admission to Sloan at MIT for the fall. The focus of the trip would be the Amalfi Coast, but we had spent some time in Rome on our honeymoon and wanted to revisit our old friend.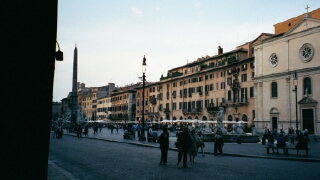 Although the city was mostly familiar, it seemed to sparkle as a result of the preparations for the Millennial visitors. One especially noteworthy thing was the colors of the walls, which had been painted throughout most of the city with an ancient technique that used natural pigments in solution with milk to achieve a lovely wash.
We stayed near the Piazza Navona, and spent a lot of time just walking around the place, built over Diocletian's hippodrome and said to offer the best people-watching in the city. It certainly had one of the best enotecas (wine bars) around…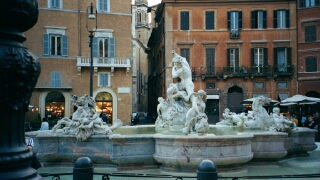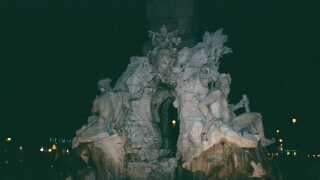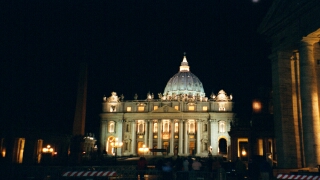 One of the small joys about our days in Rome was that much of the restoration work that had been ongoing on our previous visit was complete now. I finally got a chance to see the facade of St Peter's, which had been under scaffolding when we visited in 1998.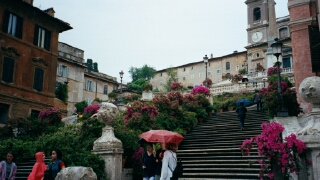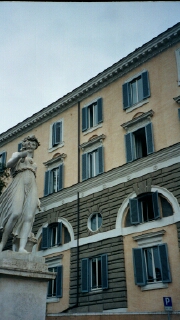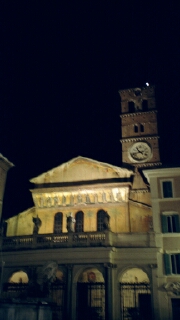 One of our favorite churches in Rome is Santa Maria de Trastevere, named for the funky district across the Tiber in which it is located. We took this shortly before going for a repeat dinner at Romolo, one of our favorite Roman osterias. It's housed in the former villa of Raphael's mistress, and the seating in the stone courtyard is to die for. We did not die this time, as we knew we were on our way to Paradise on the Mediterranean, Positano. Of course, we'd have to drive the Autostrade del Sol and go through Pompeii first…