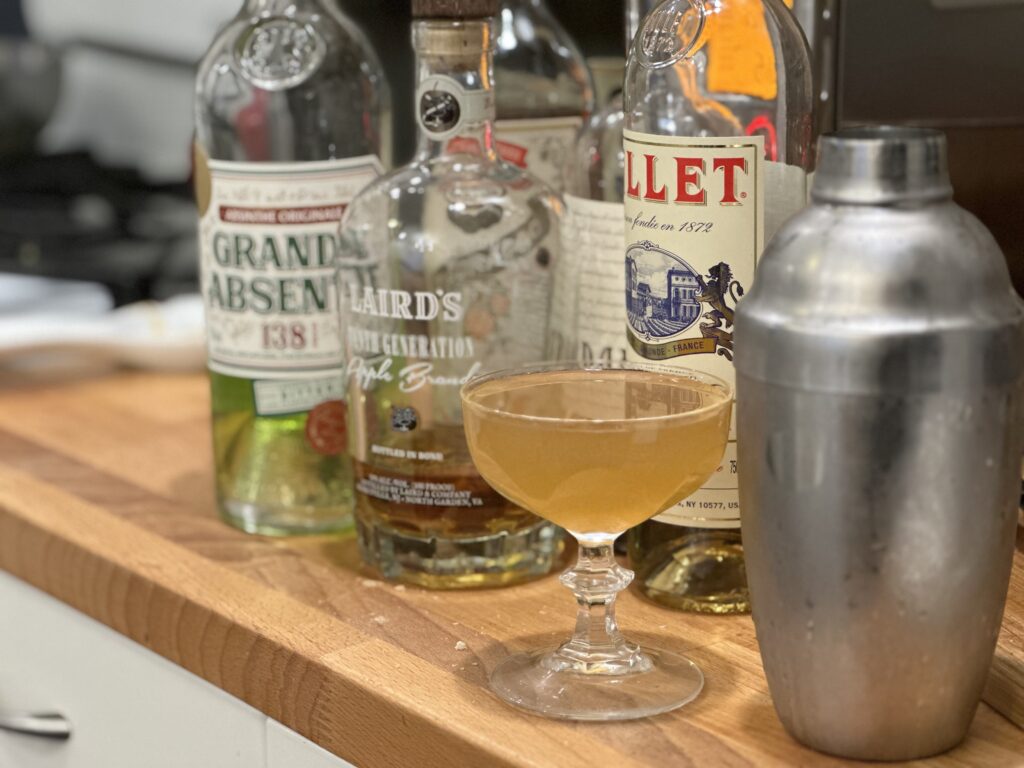 He dared me.
When I made a signature cocktail for Holiday Pops one year, I shared some at the end of the run with our long-suffering interim chorus manager, and since then we've talked cocktails between performances. I saw Daniel at Symphony Hall while I was there to rehearse a performance of Mahler's Second Symphony with the Boston University Symphonic Orchestra and Chorus, and he dared me to craft a cocktail for the performance run.
Of course, there was no question about what to call the cocktail. And once we had the name, the inspiration for the recipe was equally obvious.
In the last movement of this Resurrection Symphony, we sing "Aufersteh'n wirst du, mein Staub" (rise again you will, my dust). The utterance is so legendary, coming completely unaccompanied after over an hour of galactically bombastic music, that you just have to mention the word to most singers and they'll respond with their finest pianissimo: "ja, aufersteh'n!" I had just finished a run of this work the year my daughter was born, and I quietly sang these lines to her the first time I held her in my arms.
Once I had the name, the base recipe was inevitable. It clearly had to be a Corpse Reviver. (Pause for groans.) But what base spirit? Given that Mahler noisily flirted with vegetarianism in his early years, and preferred spinach and apples to meat, I used 100 proof apple brandy instead of gin, and replaced some of the orange spirit (I used dry curaçao — not blue! — instead of Cointreau) with artichoke based Cardamaro for a little more herbal flavor, and extra plants.
As always, here's the recipe card for use in Highball. Enjoy!