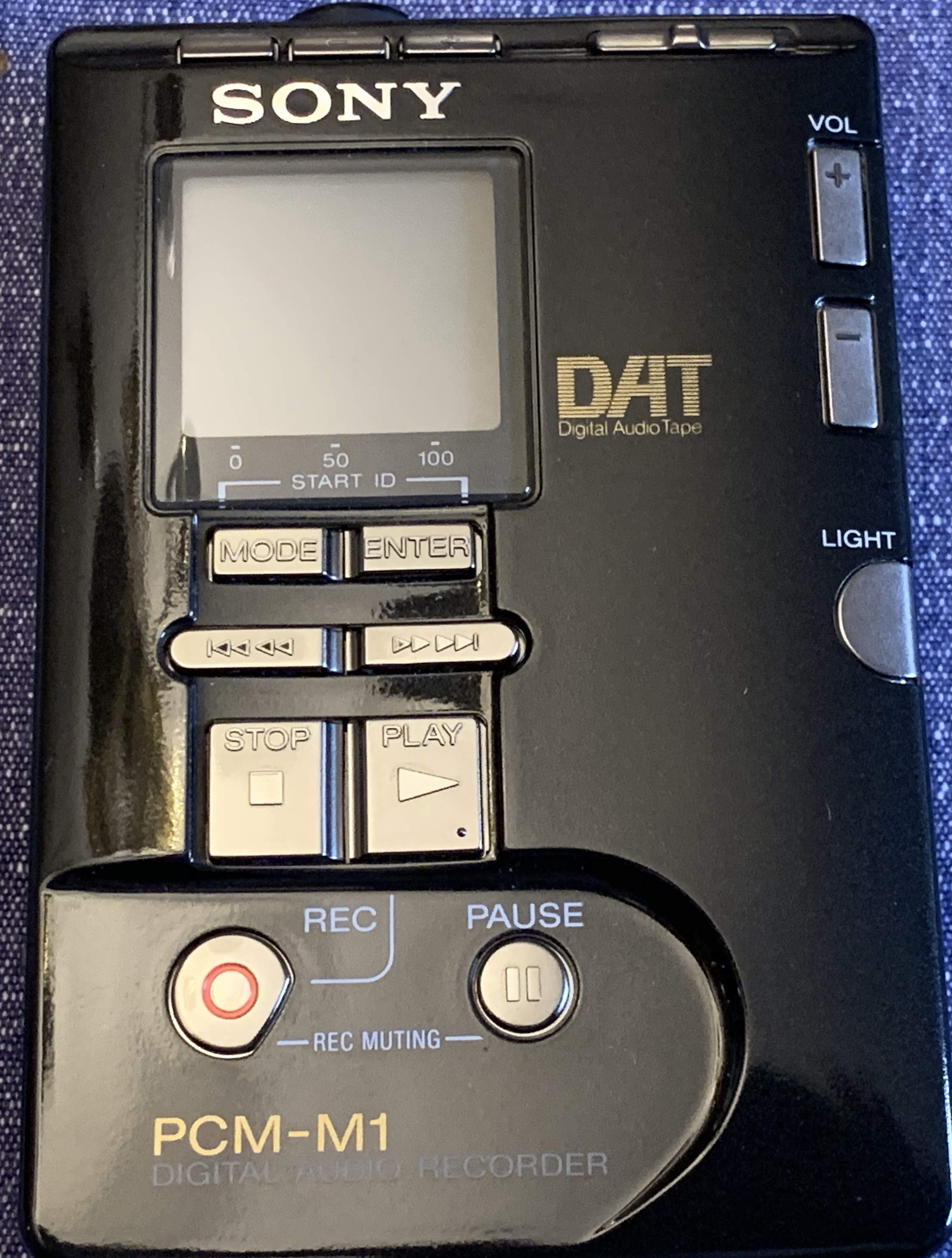 Sometimes life moves faster than even the makers of cutting edge technology can predict. This is certainly true for computer technology. It can be hard to realize, but the same is true for audio technology —the vinyl revival notwithstanding.
Case in point: Digital Audio Tape.
Remember DAT? If you were a consumer of music in the 1990s, probably not. But if you were a performer, especially in a small ensemble, you probably remember that one guy who had the DAT recorder. They seemed, for that small market, ubiquitous. All the small form factor of a cassette—but digital! Boy, you can almost smell the early '90s, can't you?
So what happened? In retrospect, the window between the advent of digital recording technology and convenient, low cost, high-capacity hard disk and solid state storage was pretty short. And DAT disappeared. As far as I can tell, no one is manufacturing the player/recorders any more. You can still find them on eBay, commanding a small premium.
Which is why I was grateful that my friend in the Tanglewood Festival Chorus, Lauren, had saved one in her attic. And it works! Now I can listen to what's on those four mysterious DAT tapes that I've had for six years.
What tapes? Well, that's a story for another day.