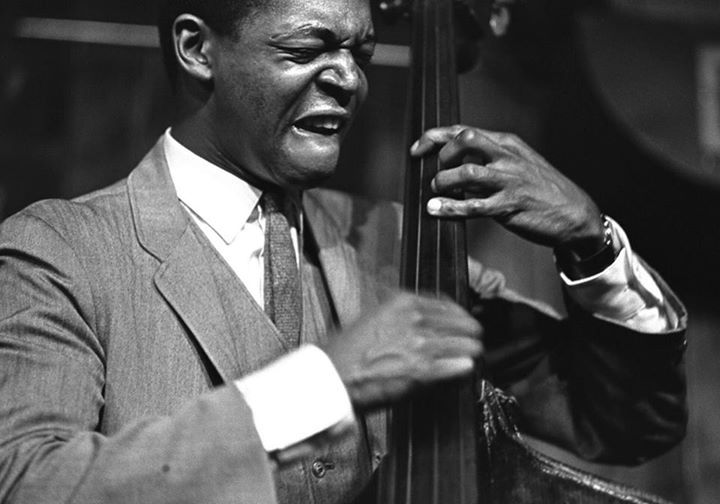 (No, it's not a Tribe Called Quest mix.)
Last Hackathon I made an hour long mix of Hammond organ centered jazz. In retrospect, while the listening was great, it felt like it didn't go far enough into the different types of performance techniques on the organ, or different styles. So this time, I decided to do something a little more subtle, and focus on the bass.
It can be hard to appreciate what a bass player brings to your typical small group performance. But you can start to dig in just by considering the different choices available to the bassist: acoustic or electric? Pizzicato (plucked) or arco (bowed)? Holding down the root of the chord, or playing a counter-melody? There are a bunch of different bass players on this mix, and each of them approaches their role very differently. Enjoy!
Re: Person I Knew

–

Bill Evans Trio (Chuck Israels, bass)

(

Moon Beams [Original Jazz Classics Remasters]

)

Tale of the Fingers

–

Paul Chambers

(

Whims Of Chambers

)

Caravan

–

Duke Ellington With Charles Mingus (bass) & Max Roach

(

Money Jungle

)

Moment's Notice

–

John Coltrane (Paul Chambers, bass)

(

Blue Train

)

Eurydice

–

Weather Report (Miroslav Vitouš, bass)

(

Weather Report

)

Jimmy´s Mode

–

John Coltrane (Jimmy Garrison, bass)

(

Stellar Regions

)

Red Clay

–

Freddie Hubbard (Ron Carter, bass)

(

Red Clay

)

Epilogue

–

Miroslav Vitouš

(

Infinite Search

)

Little Sunflower

–

Christian McBride

(

Number Two Express

)