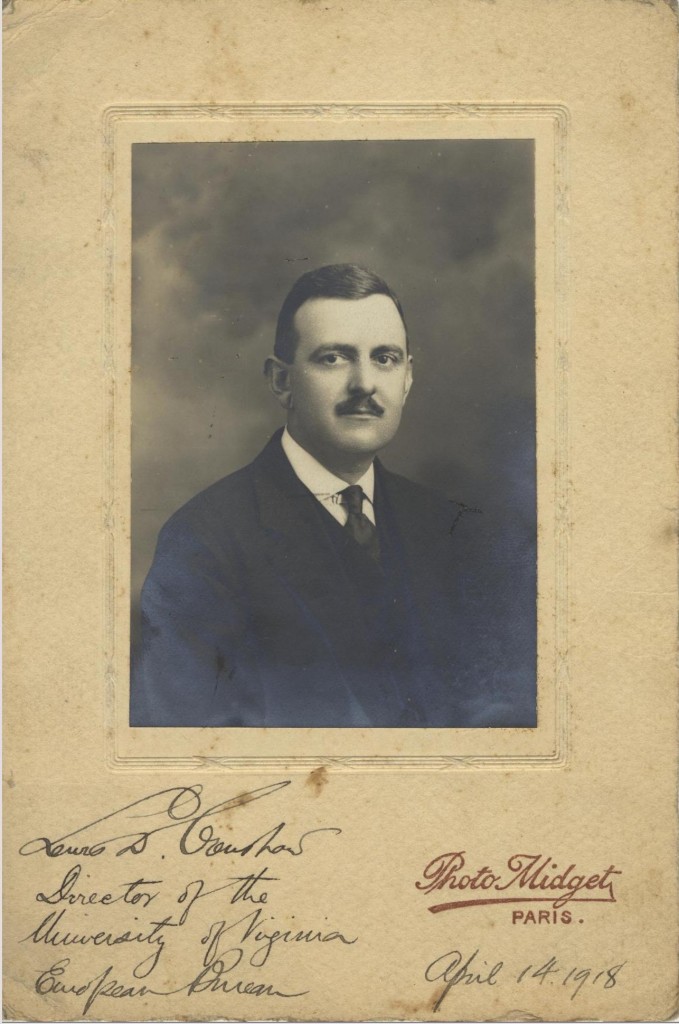 On an airplane flight yesterday that had (extremely slow) WiFi, I did a little research and came across some more information about Lewis D. Crenshaw, the UVa alum who co-authored the football song "Hike, Virginia" and put together the first modern UVa reunions in 1914.
I remain awed by his tireless energy as UVA Alumni Association Secretary, particularly by his work as the director of the University's European Bureau during World War I. But I hadn't fully appreciated his student involvement. In a career that included a law degree, he was at one time or another a member of Delta Tau Delta, Phi Delta Phi, Lambda Pi, the O.W.L., P.K., the Raven Society, vice-president of the Arcadians, on the board of the Athletic Association, and King of the Hot Feet.
If that last one doesn't resonate with you, the Hot Feet were the predecessor group of the University's IMP Society, given to elaborate rituals and a certain degree of hooliganism. According to University historian Virginius Dabney, they were apparently disbanded after a 1911 prank:
One of their more raucous nighttime performances consisted of removing the stuffed animals, snakes, and other varmints from the Cabell Hall basement, where they were stored, and stationing them behind the professors' classroom desks and in front of their residences on the Lawn. This assemblage, which included a kangaroo, a tiger, an ostrich, a moose, boa constrictor, threetoed emu, and other animals, fowls, and reptiles, greeted the dumbfounded citizenry on Easter Sunday morning. On top of this, some well-lubricated Hot Feet bulled their way into a student's room, roughed him up, and carried off a beer stein.
But at the time of Crenshaw's Kingship, the Hot Feet were known mostly for their elaborate public coronations, costumes, and their public singing. Bringing it back to the Glee Club, the tune of their "Hot Feet Song" is the tune to the football song "Hike, Virginia"—unsurprising, given that both Crenshaw and his co-author Charles S. McVeigh were Hot Feet!
I close with an image of Crenshaw in full "King of the Hot Feet" regalia, presumably dating from long after his Kingship. I will say this: whatever the mischief that the Hot Feet got into, it looks like they had a hell of a lot of fun.