Well, that was fast. Google Chrome went from new to 1.0 in about 100 days: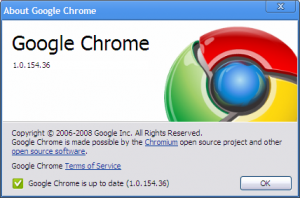 But is it ready? And why so soon?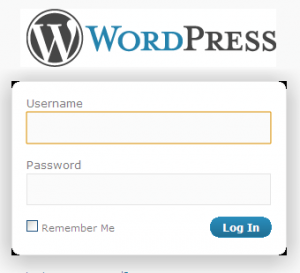 I expected Google to add more features over time, since the merely architectural improvements of the browser didn't seem to meet the critical differentiator threshold to justify launching a new browser. But that didn't really happen. And in fact, Google seems to be launching Chrome with some rough edges intact. Check out this snippet of the WordPress 2.7 login screen (right).See those black edges around the box? That's a rendering bug in Chrome's version of WebKit. (The black corners aren't there in Safari.)
So: Google is rushing a new browser that they "accidentally" leaked just 100 days ago, a browser that has significant speed but demonstrable rendering flaws, into an already crowded market. Why? And why launch two days after previewing the Google Native Code plug-in, a web technology that seems a far more significant leap forward?
My guess: they're scared of having their thunder stolen, maybe by Firefox. The new Mozilla JavaScript engine, TraceMonkey, appears to be running neck-and-neck with Google's V8. And when the major feature in your browser is speed, you don't want to risk being merely as good as your better established competitor. So maybe releasing Chrome ahead of Firefox 3.1 (which still has no release date, and at least one more beta to go) was simply a defensive move to make sure they aren't competitively dead before they launch.