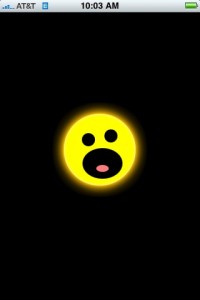 After I played around a bit with the new firmware, I got on the App Store and started downloading. I got my hands on Exposure, MLB.com At Bat, Band, the Google app, Bloomberg, the BofA app, CheckPlease, Evernote, Facebook, AIM, Jott, midomi, the AP's Mobile News, NetNewsWire, Remote, Salesforce, iPint, and PhoneSaber. I won't be able to review each of them, but a few quick thoughts on the ones I've tried:
Regarding the economics and revenue model from the App Store: First, I have to give kudos to the folks at MacRumors and TechCrunch for their ingenuity. Alas, it looks like they spilled the beans too soon, as all download counts have been re-zeroed out. But the preliminary indications ($55K in revenue from the US store before it even opens) should hopefully prove the viability of the revenue model.
And I definitely echo Daring Fireball's point about the store's reliability, a point thrown into even sharper relief by the fact that MobileMe is, as I speak, continuing to stagger about like a starlet in rehab: very pretty, a promising future, and completely incapable of standing upright for more than a few minutes at a time.