Various sources report that the iPhone App Store will launch today. It's clear that iTunes 7.7 is out, featuring the ability to control iTunes from a new free iPhone/iPod Touch app, and the New York Times says that Apple will be launching the app store.
What I haven't seen reported anywhere is anything about a MobileMe launch today. But signs are good; right now I'm getting a maintenance screen on .Mac: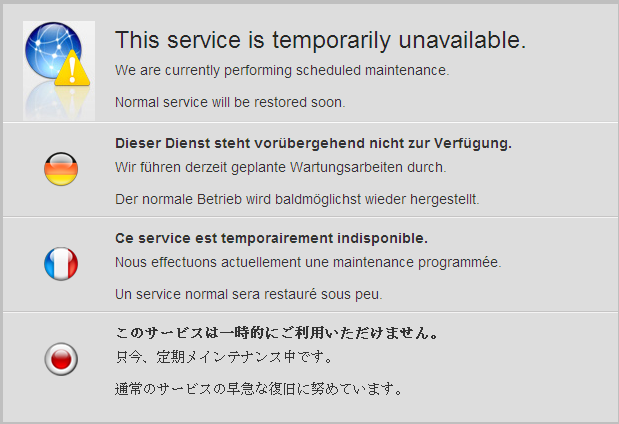 Fortunately, I'm still getting mail on my iPhone. But maybe this means a MobileMe launch is imminent too.
Update: Okay, I missed the .Mac status report on Apple support that indicated that MobileMe was actually supposed to launch last night; the maintenance window was from 8 pm to 2 am Pacific time. Right now the status isn't pretty: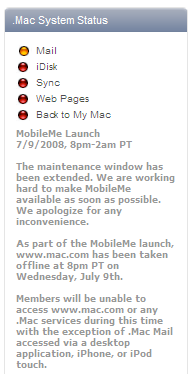 Update 2: As of noon-ish on the east coast, the update now says that all services are back online except for webmail and web pages: "With the exception of the new web apps, all of the following services are available: Mail, iChat, iDisk, Sync, Back to My Mac, and all published pages, including Galleries and iWeb sites." Smart money has it that there's a contingency plan being executed while they figure out why the new MobileMe apps aren't RTWing successfully.