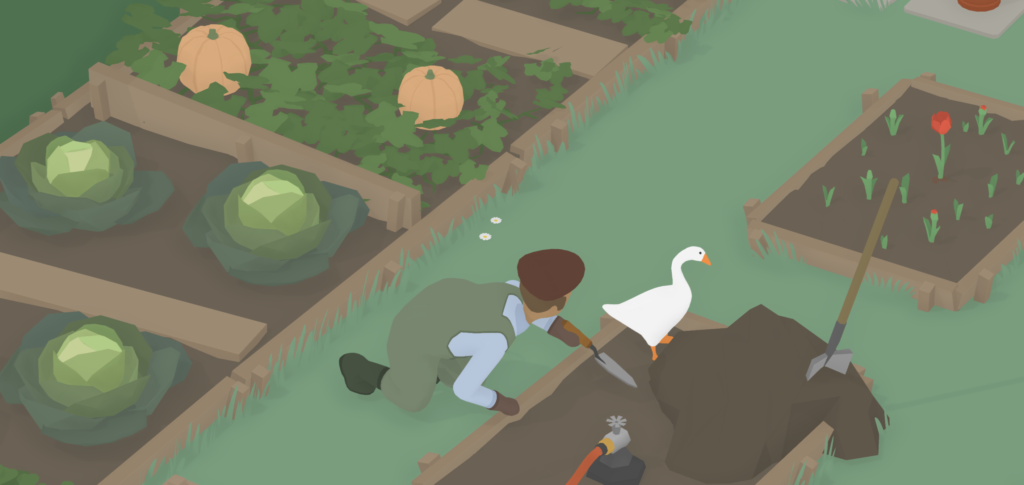 It's a sign of how incredibly high our boredom levels are that we bought a Nintendo Switch this past week. It arrived yesterday and we hooked it up. Of course the games we ordered won't come until later this week, but we checked out the online store and there it was.
"What's the 'Untitled Goose Game'?" Lisa asked.
I explained about how the mission of the goose is to be as obnoxious as possible to the people of the village.
"Get it," she said.
After playing it for a while — and having The Boy play it — I ended up buying a copy for our Mac too. There's something about being a butthead goose that is amazingly satisfying.