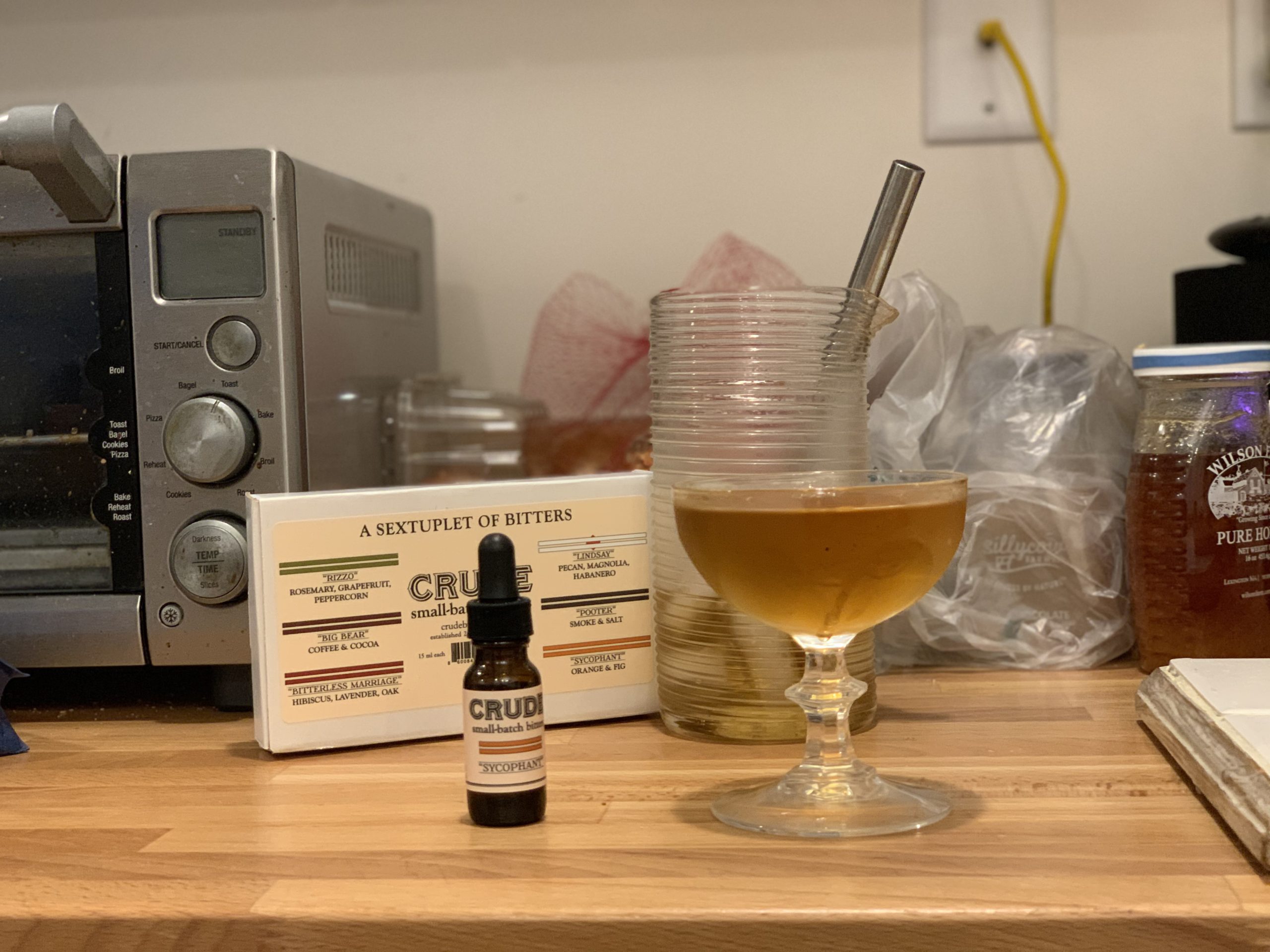 I invented this cocktail a while ago to use some bitters. That doesn't sound promising, but bear with me.
When visiting my parents and sister in Western North Carolina, I'm always reminded that Asheville has a lot going on. Last year, our favorite local bakery, Rhu, reinforced that with a display of cocktail paraphernalia that included bitters from Crude, based in Raleigh. Of course I bought the sampler.
And it sat in my pantry for a while, until one night, out of desperation and boredom with the usual, I started riffing off the weirder things on the liquor shelf. Curaçao, or Cointreau? Sure. 100 proof apple brandy? Definitely. Orange and fig bitters? Yes. And rounding it all out, that oft-overlooked wunderkind, Lillet Blanc.
I'm not sure of the thematic connection to the Smashing Pumpkins other than the name, but I think it's a refreshing alternative to the usual nonetheless. Do make sure, though, to get Laird's Straight Apple Brandy (100 proof) rather than their "applejack," which is more like flavored neutral spirits.
As always, here's the recipe. Enjoy!