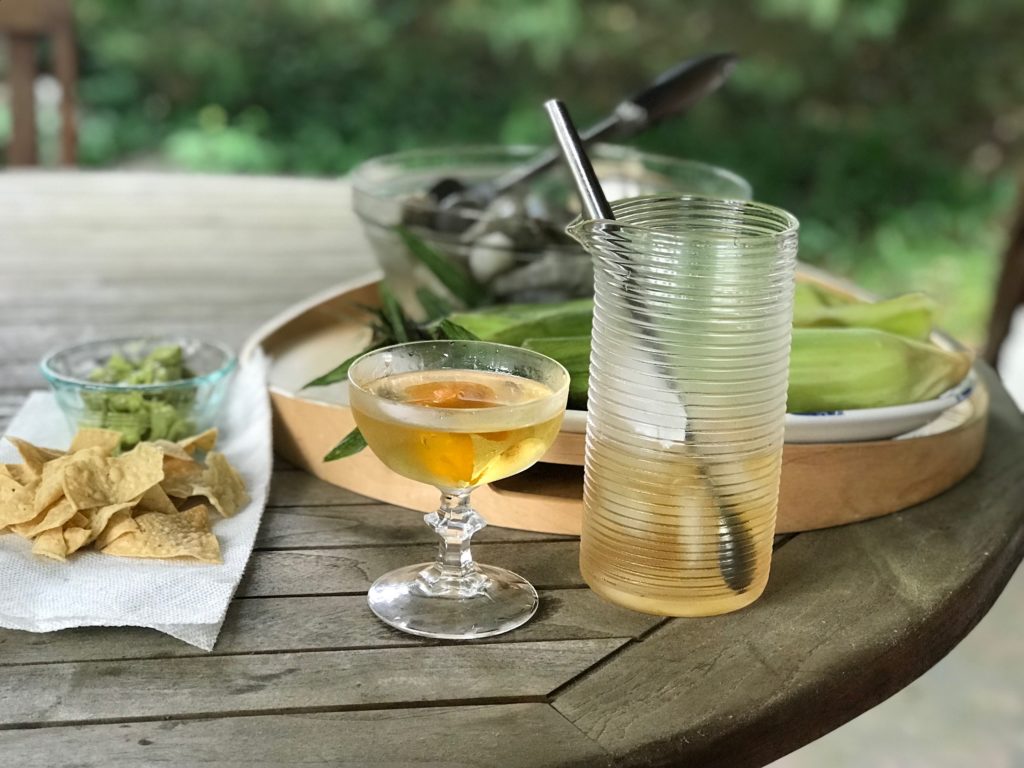 It's been a very long time since I've posted on Cocktail Friday, so to make up for it here's a special holiday weekend cocktail post. The change in weather (however fickle) toward summer has me thinking away from my normal brown liquor based drinks and toward gin, and that's the direction I went exploring this past weekend.
The immediate trigger for the exploration was a bottle of The Botanist, that remarkable Islay-based gin (from Bruichladdich Distillery). Far less sweet and more herbal than the Plymouth and Old Tom gins I've been experimenting with recently, there's a lot going on in this bottle. I first tried it just directly with tonic and lime, but the mediocre tonic water I had in my bar just made it sweet and swamped the complexity.
Charles H. Baker Jr. to the rescue. We've sampled recipes from his A Gentleman's Companion before — see the Remember the Maine — and this one does not disappoint either. The curaçao highlights the herbal flavors of the gin while the cognac and orange bitters. It's not a mild drink, even after stirring over ice. Baker's story says that when he and his wife, traveling in Bombay, met the good Commander of His Majesty's Royal Navy, he noted that "We don't prescribe this just before target practice."
As always, if you want to try the recipe, here's the Highball recipe card. Enjoy!