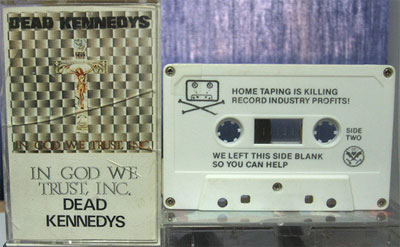 Next week would have been Veracode's Hackathon, during which we do a lot of crazy things, including run a volunteer company Internet radio station. I've made a bunch of one-hour-long mixes over the last few years for this effort, and was looking forward to playing along loosely with the Hackathon theme (pirates!) this time, starting with an unusual (for me) mix of covers.
Of course, the pandemic intervened. So it goes.
But I had already completed one of my two planned mixes (the next one is, as they say, Coming Soon), so I figured, why not post it anyway?
A few notes about the mix: it is a covers mix, because what is the act of taking someone else's song and making it yours but musical piracy? And the covers are all reggae or reggae-adjacent (except for a bit near the end of reggae and ska originals of more famous cover versions by English and American bands), because (a) there's a long tradition of reggae covers of popular songs that is a fun rabbit hole to go down, and (b) reggae is a music of the islands where the Caribbean pirates once sailed, and (c) one of the members of our pick-up band absolutely hates reggae. Also, (d) Dread Zeppelin. Enjoy!
Black Dog

–

Dread Zeppelin

(

Un-Led-Ed

)

Sugar Sugar

–

Bob Marley

(

Randy's Cover Versions

)

Mother & Child Reunion

–

Horace Andy

(

Mr. Bassie

)

The Song Remains the Same

–

Dread Zeppelin

(

5,000,000

)

Don't Let Me Down

–

Marcia Griffiths

(

Reggae Anthology: Melody Life

)

Here Comes the Sun

–

Peter Tosh

(

20th Century Masters – The Millennium Collection: The Best of Peter Tosh

)

Heartbreaker (At the End of Lonely Street)

–

Dread Zeppelin

(

Un-Led-Ed

)

Bridge over Trouble Waters

–

Jimmy London

(

A Little Love

)

High and Dry (feat. Morgan Heritage)

–

Easy Star All-Stars

(

Radiodread (Special Edition)

)

Your Time Is Gonna Come

–

Dread Zeppelin

(

Un-Led-Ed

)

Lithium

–

Little Roy

(

Battle for Seattle

)

The Tide Is High

–

The Paragons

(

On the Beach With the Paragons

)

Rudy, a Message to You

–

Dandy Livingstone

(

Copasetic! The Mod Ska Sound

)

Wrong'em Boyo

–

The Rulers

(

Copasetic! The Mod Ska Sound

)

Immigrant Song

–

Dread Zeppelin

(

Un-Led-Ed

)

Dub Will Tear Us Apart

–

Jah Division

(

Rough Mix From Their TBA 12″ | www.thesocialregistry.com

)